Do you really know what you're taking out of your customer's vehicles?
Now you can with the Mentor Portable Refrigerant Identifier
Expert Services at your Fingertips
Maverick Diagnostics will help you become efficient and effective with your diagnostic tools.
We have a team dedicated to supporting you in understanding and using your diagnostics tools. And, should anything go wrong, we're here to help.
Remote Loading of OEM Updates
If your OEM software or firmware is out of date, this can stop them from working altogether. We take out the stress by updating them for you.
Help with Security Applications
Security Applications can be tricky and time-consuming. We take out those long hours of guess work and help get it done by guiding you through the process!
Automatic OEM Reminders
Software not up to date? Tool not working? We send our subscribers update reminders or we update it for you!
Dealer Software Support
Loading OEM software can be frustrating and time-consuming. As part of your subscription, we will load your software remotely.
Remote Loading of Microsoft Updates
Deploying the latest updates is vital to run dealer level software. If out of date, the tool simply won't work.
Remote Vehicle Programming
With our 30 years of knowledge in the car diagnostics industry in your pocket, we'll help you in programming your vehicle.
Future proof your workshop
Working with you and your team in order to build your diagnostics future.
Years of experience has taught us that diagnostics are only going one way. The dealer tools route. It is foolish to think that things will get any easier. Workshops are already suffering from lack of ability to program vehicles.
With our experience, we can build and ensure your future profitability. We start by advising you on the best and most cost effective route to your goals. Call us for a non-obligation chat or register and have a look into the forum.
The hardware is only a small part of an overall package. The largest part is the humans that are connected to the computers and software.
Training and support are a key part of any diagnostics package. Maverick Diagnostics are the only company in the UK that offer this as part of our standard packages.
1 months technical support comes standard with every package with options of on-site training or training courses through other providers.
The support includes advice on buying credits, using technical information, online service history and many other topics.
The secret to thriving in the aftermarket workshop is access to the correct information and training.
With years of experience in both training and diagnostics, Maverick Diagnostics can guide you through the maze of OE information portals and to the UK's best OEM training providers.
Our forum also offers unique insights into commonly found and complex problems solved by other Maverick Diagnostics subscribers.
Ask questions, find answers.
At Maverick Diagnostics we have a lot of information at our fingertips from the OEM portals, such as technical service bulletins and technical service information.
Everyday a new problem arises and as the saying goes "a problem shared is a problem halved". Subscribe to one of our support packages to have our extensive knowledge at your fingertips.
We get a lot of questions here at Maverick Diagnostics
Here at Maverick Diagnostics we have a lot of information at our fingertips through our access to the OE diagnostic portals. Lots of technical service bulletins are already available.
New problems emerge every day and we're always interested in helping you with your problem. This is why we have set up our knowledge base. This holds the answers to these daily problems.
Can I register for dealer diagnostic tools?
Yes, you can! Provided you are a legitimate UK business, we can generally help you. Some OEM's will accept a non-VAT registered company, however, you will need to send a letter from your accountant. It's easier if you are registered with companies house. Find out more here.
Where do I find the vehicle manufacturers information and links?
You can click on the manufacturer and information links here. For more information, you can find it on our forum or give us a call for a no-obligation chat.
What are the most cost effective dealer tools?
BMW currently offers the most cost effective package closely followed by VAG and Mercedes. The VAG application process is very strict and can take up to 12 weeks. BMW and Mercedes applications can take only 2-3 days. If you are interested in finding out more click here.
Return on investments and finance packages
In most cases, dealer tools do not have an annual subscription. This means that they are paid by the hour or paid by the job. This can be passed directly on to the customer as the payment can be tracked easily.
Return on investment on these tools is generally higher than on an After Market tool as more can be charged for programming functions plus with the guided diagnostics functions and access to information, workshop efficiency is generally improved. We are able to finance these packages with our finance options here.
What is the difference between Pass-Thru and OEM diagnostic tools?
Pass-Thru generally only allows you to do programming and can run into issues regarding speed and ignition voltage (manufacturer dependant). OEM diagnostic tools give you full access to information, programming and diagnostics. FInd out more here.
What is the difference between an OEM tool and an After Market tool?
After market tools are all reverse engineered, this means that the tool manufacturer takes the vehicle and uses the software that is present in the vehicle in order to create a software that is on their after market tool. This software is always out of date by the time it comes to market. This means that NO after market tool on the market today is capable of programming (with up to date software). OEM tools are the only tools that can program with up to date software. See our blog here.
What does my package from Maverick Diagnostics include?
All packages come with one month's tech support that includes software updates and up to 3 hours initial online training.
Packages include a suitable laptop, the correct OE device with software fully loaded and operational. In some cases we will provide you with an unlock code when the tools have arrived with you.
All hardware carries a 2 year warranty. If you stay in one of our tech support contracts for 2 years from purchase, we will replace your laptop free of charge.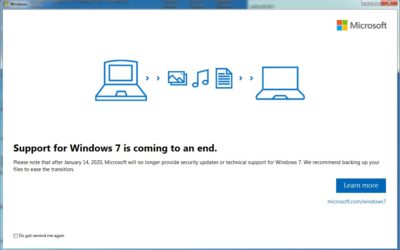 Here at Maverick Diagnostics, we pride ourselves on giving the best impartial advice to help you grow your businesses. We want you to be prepared...
read more
Create an account or get in touch